Applications
Climaseal® 3 should be used for general external use in mild and moderate industrial, and mild marine applications.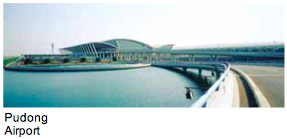 Technical Data and Documents

Buildex® Roofing & Cladding Screws (for fixing to thick steels)
Description
Buildex® Super Teks Hexagonal Head screws are designed for fixing cladding & roofing profiles to thick steels (hot rolled steel) from 4mm to 12.5mm. The screws will cut their own mating threads and fasten securely in one simple operation. They have the same twist drill as a conventional Metal Teks®, but with extra long cutting flutes to drill, tap, seal and fasten in one simple operation.
Climaseal® 3 is a unique anti-corrosive coating system consisting of 3 distinct layers which combine to give exceptional corrosion protection:
1. A mechanically deposited zinc tin alloy coating giving excellent galvanic protection.
2. A passivation coating to passivate the zinc tin alloy, further inhibiting coating loss.
3. An aluminum filled polyester coating with good all-round corrosion a d long-term weathering resistance.
Benefits of Climaseal® 3
• Minimal risk of coating damage during installation thanks to the new and tougher coating formula.
• Better driving performance because of a smoother, harder finish.
• Superior performance in extreme temperatures, developed and tested in Australia for harsh environmental conditions.
• Effective sealing of roofing sheets and cladding. The black seal remains elastic in extreme temperatures and will not breakdown or allow water entry.
To choose the correct fastener, it is necessary to select one where the length of the drill point is equal to or greater than the total thickness of the material to be drilled including the air-gap. If the drill point is less than the total thickness of the material and the thread engages, then the fastener can break or became impossible to drive.