ITW Construction Products is a Fortune 150 diversified manufacturing company that was founded on innovation and expanded on the strength of its customer commitment. For over 100 years, ITW employees have kept an entrepreneurial spirit alive that is firmly focused on its customers. ITW Construction Products, Southeast Asia has its Head Office in Singapore with sales offices in Thailand, Vietnam, and Indonesia and selected distributors in Malaysia, Philippines and north & south of Vietnam and warehouse facilities in Singapore, Bangkok and Jakarta. Our team of professionals is well supported by ITW technical experts worldwide. With extensive manufacturing facilities throughout Australia and Asia as well as access to ITW facilities in Europe and the USA, we are able to offer real innovation in construction products technology. And, in their fields, they are some of the worlds best known construction product brands.
Trusted Construction Brands
Technical resource and knowledge base that spans the globe
Masters of concrete technology
ITW expertise in concrete technology includes systems for chemical and mechanical anchoring, drilling, construction chemicals, as well as direct fixing into concrete and steel. Our areas of specialty include: Cracked and non-cracked concrete anchoring systems tested to and compliant with International standards, front to back of project engineering design and specification services.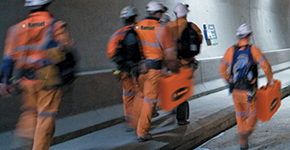 Designed and engineered to work
ITW minimize design risk and maximize project performance by developing and manufacturing a significant portion of its anchoring systems. Our dedicated approach to product development and manufacturing has resulted in production efficiencies, greater flexibility, the ability to quickly adapt products to project needs and to deliver to the customer in full on time.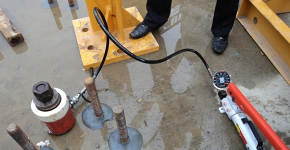 Anchoring design & on-site testing services
ITW provides assistance for qualified design professionals to choose a suitable anchoring solution which meets a project specific set of design inputs such as: Design tools for anchor layouts and calculating performance in grouped anchor configurations, tailored outcomes to suit project specific anchoring and performance criteria. ITW is a quality endorsed company. ITW has a team of qualified field engineers to provide you on-site consultation as well as anchor testing free of charge.